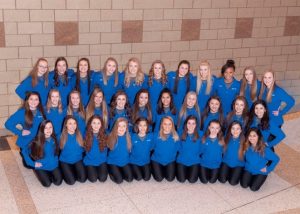 2017 Fall Fundraisers
Gertens Poinsettia Fundraiser – Sells plants or gift cards to friends and family.  The money you raise will go into your individual account for Winter Dance Team.  Orders are due on October 12, 2017.  Pick up will be Wednesday, November 22nd from 5:00 – 6:00pm at Simley High School's main entrance.
Heggies Pizza – Sell pizza to friends and family to help pay for your dance costs.  Orders should be taken between October 15 to October 30.  Your final order must be submitted by October 31, 2017.  Money is due at the time of your order.  Please make one check payable to the Simley Dance Booster Club.  Pick up will be November 15th from 6:00 – 6:30 at the IGH Middle School.  If you have questions, contact Jerri Schmidt at schmidtshackdancer@gmail.com.
Tastefully Simple – Shop for quick and easy meals that your family will love.  This fundraiser has been extended to Wednesday, October 18th.  Please note on your order that it is for your dancer or contact Becky Perron that you placed an order.  Rebecca.perron@yahoo.com
Simley Pop Sockets – The Simley Dance Team booster club had 100 PopSockets made to sell to Simley students, parents, and fans.  A copy of the design is below.   The price is $10 each.  The booster club board will have them available at the Homecoming football game.